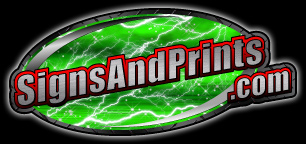 Magnetic Signs
They can be removed and re-apply easily from your vehicle. Similar to refrigerator magnets, but have a stronger hold.
And since they are soft, they won't scratch your paint.
Custom sizes & shapes, reflective, non reflective, even with photos printed on them, we can do it!
Please contact us for pricing.